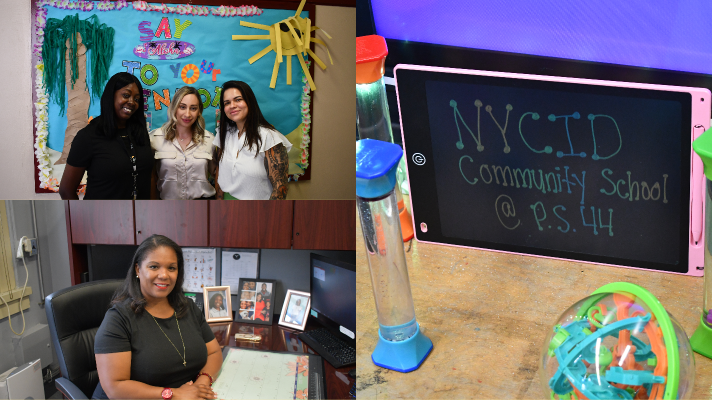 Welcome to summer! A time for students, teachers, and all school staff members to take a break and unwind. Throughout the year Teachers work hard to make sure students get the best possible education, but sometimes aren't able to help students on an emotional level. Or they are so busy with school work they can't meet all of their students' individual needs. That is where NYCID comes in! In our Community Schools we help students with things teachers either don't have time to do, or wouldn't think to do. We support the students at our community schools so teachers and administrators can focus on the things that matter. That is why we are proud to announce our newest Community School: PS 44 Thomas C. Brown School in Staten Island.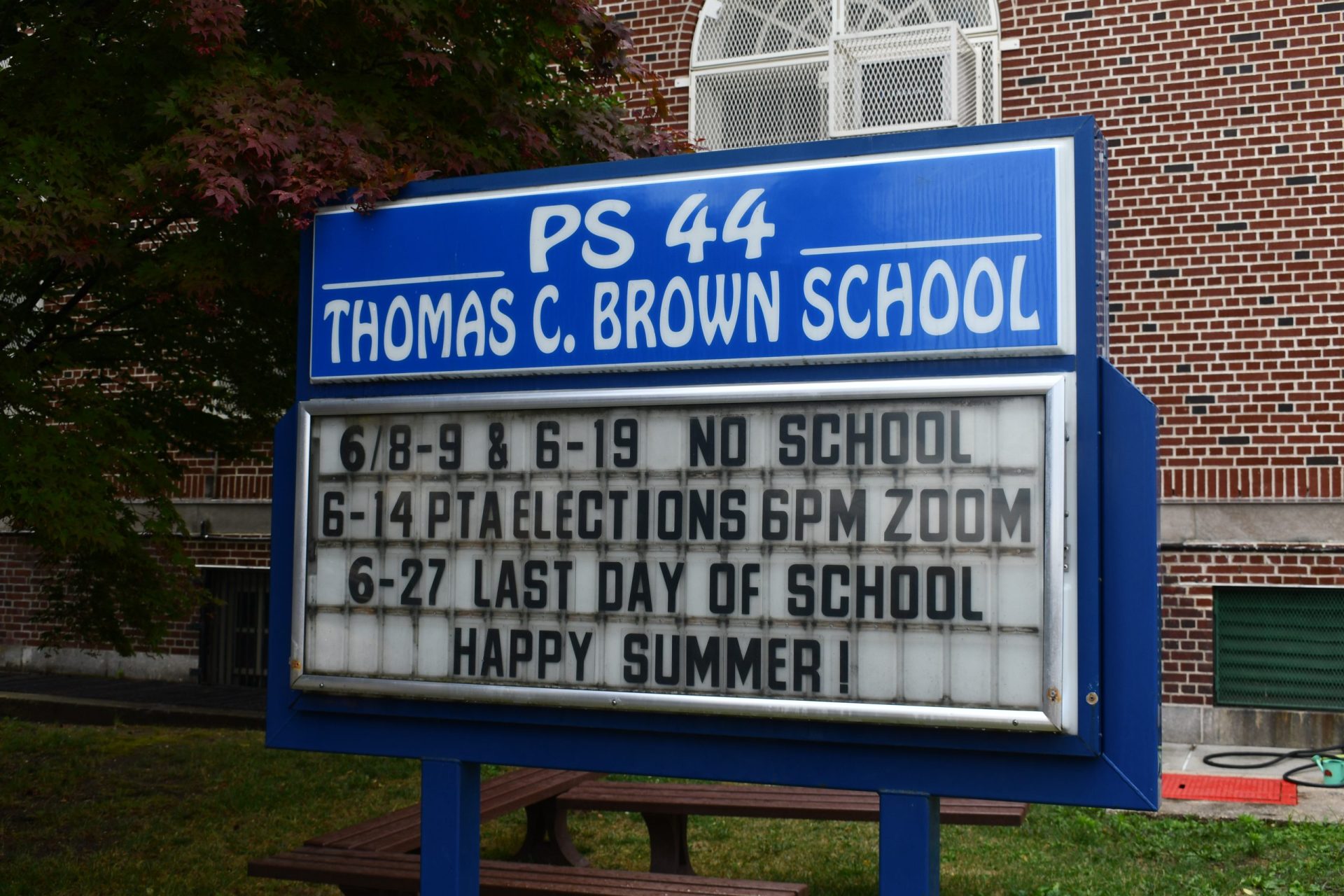 NYCID has been in the building at PS 44 in various capacities for 3 years now, whether it be for an afterschool program or to help with social emotional learning. Now it's official PS 44 is a NYCID community school! This means NYCID support staff meet the students in the morning for arrival, are in the building all day, teach them and support them throughout the day, during lunch and see them go at dismissal. Students seeing NYCID Mentors everyday allows them to buld relationships with them and helps focus them on our goals of increasing attendance and improving lives!
Principal Nancy Storms knows this best. In her office Storms spoke about how she helped expand the relationship between the school and NYCID during her time as principal. From just one afterschool program to where we are today. With the Community Schools grant NYCID is able to help out with so much more in terms of the development of students.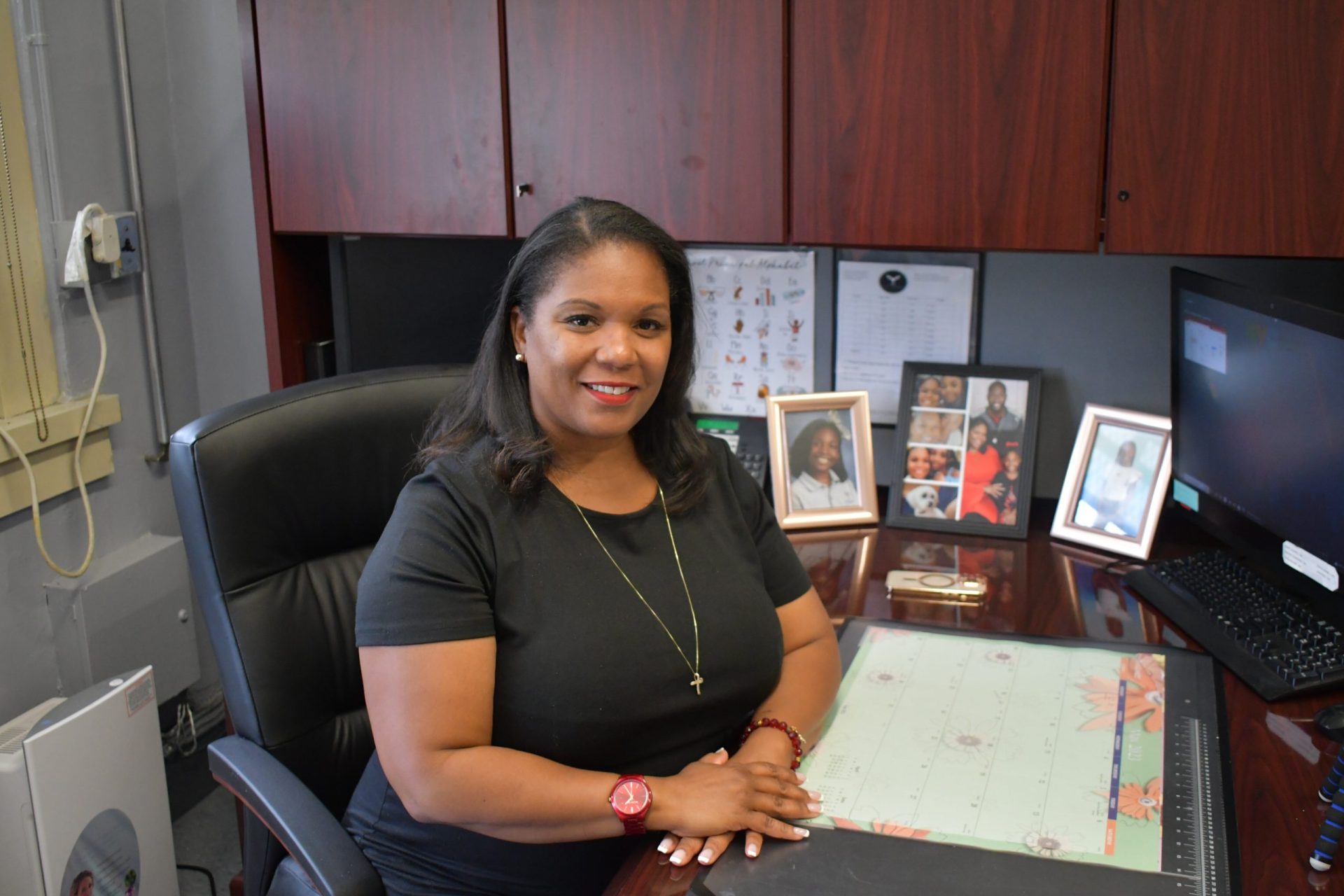 When speaking about the benefit of having a community partner Storms said "during the course of the regular school day regular staff gets inundated with day to day activities like teaching students, and running the operations of the building. The wonderful thing about having a partner like NYCID is they come fully staffed with counselors and mentors who can do the work that we quite often don't get an opportunity to do." 
Storms goes on to say what those things are, including reaching out to parents, and providing individual attention during lunch time. It is important to remember that NYCID and PS 44 are on the same team, with the same goals!
While Principal Storms is in charge of everything that goes on at the school our NYCID team has a leader as well. The Community School Director of NYCID's program at PS 44 is Lisamarie Valenza. Valenza spoke in the NYCID Hub of the school about her experience and what she does each and every day throughout the year. Valenza spoke about her day to day how she meets with Principal Storms in the morning and helps students throughout the day as well as larger goals for the program like increasing attendance and making sure our young people have the opportunities they deserve.
Valenza spoke about one student in particular who she was not able to connect with initially but through regular meetings, and hard work she was able to create a meaningful relationship with that student. She is proud of that student for graduating from elementary school and has confidence they will excel in the rest of their life! Valenza leads the team of NYCID mentors who make sure students are getting the help they need.
Mentor Crystal Eiley takes her previous experience as a school safety agent with her as she works with students at PS 44. Eiley loves being able to teach students about social emotional learning,mindfulness, and empathy, something they may not learn in the classroom. During lunch when students come into the NYCID Hub she likes to have fun with some games and arts and crafts. She even helped to prepare a dance routine for the school's annual Black History Month celebration.
Another Mentor Krystina Freeman gave a tour of the NYCID Hub, the room where all the mentors work and where students can come to destress, or talk about whatever issues they may be facing. When first walking in the room there is an "affirmation station", a mirror with positive affirmations written all around it so students can enter with a positive attitude. Next is the calming corner, with a tent, bean bag chairs, books, and fidget toys for students to be able to take a moment and rest during the day. Freeman also proudly points out student artwork that is hanging up in the room. She says hanging the artwork inspires other students to show their creative side and make some art as well!
Being a community school means more than just showing up to work and doing your job. It means caring about the growth and development of each individual student. It means teaching them social emotional skills. It means making sure they show up for school so they are able to put in the work. We are so proud to be the community partner at PS 44 and hope for many more years of success! Welcome to the NYCID family PS 44!
Check out the video below for more on our Community School journey!